Planning & Development of Skin care & Beauty products

Planning & Development of Skin care & Beauty products
To deliver luxurious botanical products
Seek High Quality
As an aesthetic professional, we place responsibility in maintaining our skin and keeping them in a good condition. Our brand name "Myufull" originated with our focused concept on using only the most natural ingredients for all our products, including skin care, hair care, beauty supplements and inner care products. Our products are developed based on the needs and wants of our salon's customers. Additionally, we continuously expand our areas of research and discoveries on natural materials and ingredients through sources such as the Persian Traditional Articles.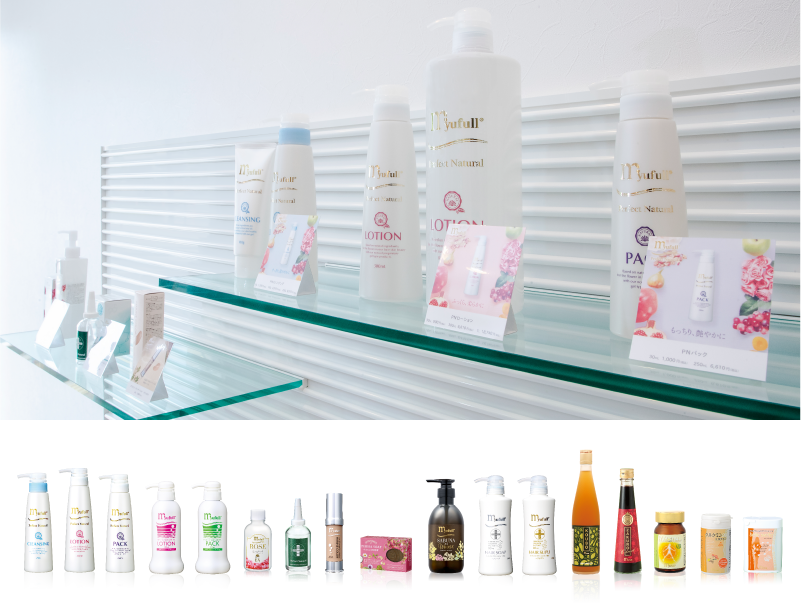 All Nature ingredient product – "Myufull Natural Series PN "
We succeeded in launching our main core skin care line – "Myufull Natural Series PN", a series carefully manufactured with ingredients all derived naturally.Inspired by the amazing ability of our skin, we leveraged on our skin's natural "self-recovering" to produce products that help our skin rejuvenate. Our products are tailored to the concept of "Non-oil", "Non-alcohol", "Non-chemical" and "Mild Acidity". These enable our consumers to feel safe and confident in using our products as part of their daily skincare routine.